7s Rugby tournaments
nfleming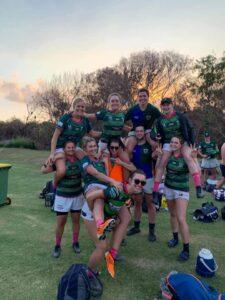 Congratulations to our under 18s who came away as plate winners.
Our women's team won their first game as a sevens squad against the Red Heavies and the men's team had a stellar game against island nomads in their final game of the day.
A big thankyou to Sarah, the women's manager who took to managing all three teams today and Doc, seniors manager who kept us hydrated, supplied cool packs after games and the shade for the day. Thanks to Robbo and Shaneo, club veterans for their support from the sidelines.
Thank you to Noosa Rugby Union Club for hosting an awesome day for Noosa Sevens
This signals the end of the sevens season for us here at usc barbarians we look forward to a well deserved break before we smash into 15s preseason in the new year.